Invest in property ideal for companies
Are you looking for a high-yield real estate investment where you can also make maximum tax savings? There are particularly interesting opportunities around the port of Ghent if you rent to port companies.
Purchase price
The average purchase price around the port of Ghent is 26% lower than in Ghent city centre.
Tax optimisation
With our property, you can maximise tax savings of up to €12,000 a year.
Efficiency
Thanks to rentals to port operators, you will achieve higher returns.
Receive at least €1,250 in rental income every month.
Around the Port of Ghent, you will receive high rents for two reasons:
There is very high employment in port companies which creates a high demand for workers' housing
There is a chronic housing shortage resulting in huge price increases.
These 2 factors ensure that there is a huge demand for workforce housing resulting in rising rents. A outside chance to invest.
Both management and rental are completely hassle-free.
You work with a professional rental company.
Both the contact with the port companies and the leasing and/or management of your property are done through a professional party. 
This way, you never have to worry and can enjoy your investment without a care in the world.
Create up to €12,000 in depreciable expenses each year.
If you want to invest in property with your company, it is best to buy property that is suitable for this purpose.
You want to be able to depreciate sufficiently for tax purposes to keep the investment interesting and you expect a higher return - given the tax burden on the company.
Our properties optimised for corporations meet both.
Thanks to high rental yields, you can borrow perfectly and create leverage. Your interest is naturally deductible which ensures additional depreciation each year and maximum tax optimisation.
You are investing in quality renovated property.
Our offer is always renovated, checked and already rented out. This allows you to invest with maximum security.
Each property is purchased by us, inspected and then completely renovated. So you can be sure you are not buying anything wrong.
There is currently a chronic housing shortage. By acquiring and renovating older properties, we are one of the only parties who can offer housing facilities to port operators.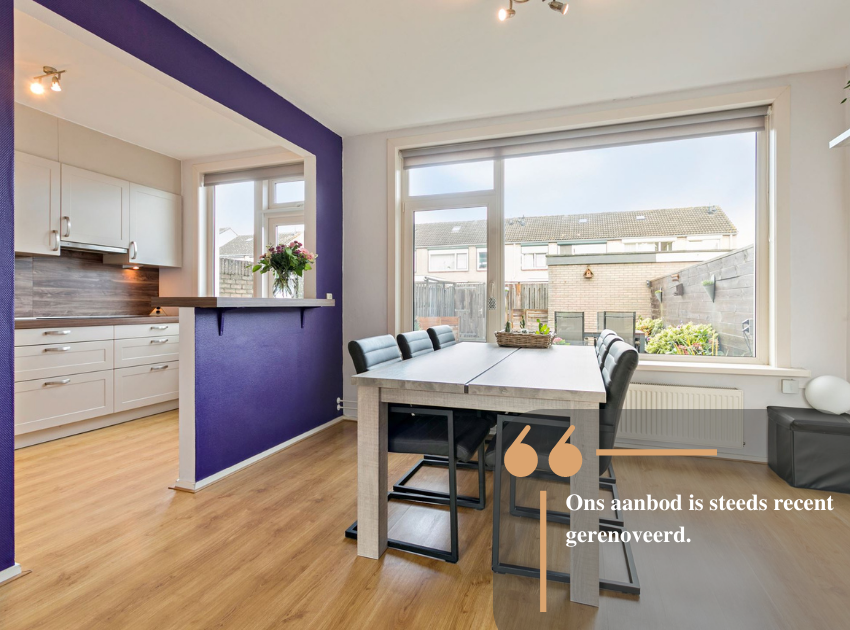 Top location to invest in.
The area around the Ghent seaport is and will remain a valuable location.
In the coming years, the demand for high-quality real estate around Ghent Port will only increase. With increasing employment and stagnating supply, investing here is also very profitable in the long term.
Want to know more? Download the brochure "Investing in real estate around the North Sea Port.
You can fill in the form below to request the brochure to download. The brochure gives you more information about investing in real estate around the North Sea Port.
"45% of our customers invest back within 2 years. All the properties are already rented when they are sold, leading to clear and certain returns and consequently satisfied customers."
Arnaud Delattre
Director MOMO estates
Ready for more information? Let us know how we can help you further here.
Be the first to see the latest properties?
Subscribe to our newsletter.